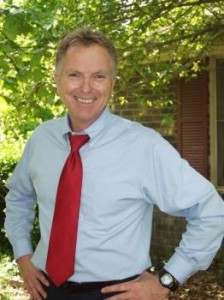 Living, learning, loving, leading…
"I'm not who I was…" When I hear those words sung by Brandon Heath they resonate within me. Because of the ongoing work of God in my life thankfully, I can also say, "I'm not who I was."
Born in Jacksonville, Florida I attended Trinity Christian Academy and Florida Junior College before earning a degree in Broadcast Management from Jones College. It was in these early college years that God "pulled the rug" out from under my life and removed everything (and everyone) I loved more than Him. Humbled, I began reading the Bible on my own and attending church – desperate to hear from God. And I sure did! I was honestly amazed at how He spoke from the Scriptures. My priorities changed.
When the Lord changed my priorities He changed me. Small decisions to obey Him produce huge results. One step of faith in 1980 led to attending a surprise birthday party for a young legal secretary in our church's singles ministry. She wasn't the only one surprised! I soon knew that this beautiful, intelligent girl was the one God chose for me and Debbie is still my best friend. We have two great kids, Mark and Lauren. Not long ago God added to our blessings by giving us a lovely daughter-in-law, Elizabeth.
Upon graduation from college I was hired as the program director at a new Christian radio station. It was thrilling to lend my voice to the Gospel message being broadcast and soon I was invited to speak to local believers. Once I experienced what it was like to be in the "flow" of God's work there was no turning back. I began taking classes at Luther Rice University. I knew there was more God wanted me to do so I left broadcasting to begin serving in a local church as a student minister.
That was over 30 years ago and since then God enabled me to earn a Master's degree from Mid-America Baptist Theological Seminary and begin my doctoral studies at The Southern Baptist Theological Seminary. I have served eight churches, in five states in large cities, small towns, rural areas, and suburbs with a wide variety of people with the last 25 years as a pastor. Currently, I am delighted to serve as the pastor of Ridgeland Baptist Church in Ridgeland, South Carolina. I also am honored to serve as a Coach/Consultant for the South Carolina Baptist Convention.
Since 1995 I have been traveling to Russia and Ukraine to train pastors, encourage believers and share the Gospel in orphanages, prisons, before university students and through every possible avenue; including baseball clinics. Through all the different places and people I am grateful that the one common experience I have had is seeing God change lives.
Today, my favorite place to be is with my girl and our family. I enjoy working with German Shepherds through rescue work, training, and pet therapy. Other hobbies include playing and coaching baseball, working out, and I'm looking forward to my next skydive!
It is my joy to encourage individuals and groups to discover life worth living in Christ. Life Worth Living Ministries is a non-profit organization that enables me to do a wide-variety of things to impact the world.