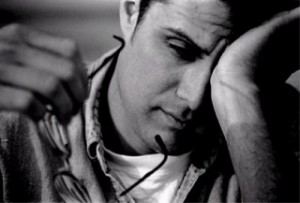 Recently a young pastor with a heavy heart contacted me. He was overwhelmed and brokenhearted by critics in his church and pleaded for prayer.
I have added portions of his original message below. I have made changes to keep his and his church's identity confidential.
Dear Mark,   Please, please, please pray! I certainly need the prayers. Soon after I graduated from seminary, I began to serve as the Pastor of a Southern Baptist Church, in Georgia. When I answered the call to this pastorate I had no idea that I would be stepping into a divided and dysfunctional church.   I've been here nearly a year and I guess you can say that my honeymoon period is over because I have already had my first conflict with a church leader. This person serves in several areas of our church. This began when I offered some suggestions for their ministry. After complimenting them on their work I made a small suggestion.    Well, that simple suggestion threw them into a tantrum I didn't expect. The next thing I know, I'm getting calls from members saying they were disappointed in me for the way I hurt their feelings. This person told them that I yelled at them and they felt like I had slapped them in the face because I was criticizing the way they serve.   Later on, I met with them and another leader and tried to work it out. We both made apologies and agreed to continue to work together (or so I thought). But, instead of continuing to work with me as they agreed, they called another leader and resigned. I again attempted to speak to them again the following Sunday. But, they still remained angry. Now they don't serve anywhere and their family rarely speaks to me and they sit in the back of the auditorium scowling at me.   As a footnote, I am told that this same person was instrumental in running off the previous pastor. Now, I have a funny suspicion that this is what they are attempting to do to me because they continues to create division by speaking against me to other members. They won't make eye contact with me and when they have to talk to me, they do so by looking at the floor. When I try to communicate with them they plays the victim card and gets defensive.   Also, I discovered that there are members who are passive-aggressive with other members of our staff and will not support their ministry because of a disagreement from long ago.   These are just two examples of how this church simply refuses to handle conflict in a godly and redemptive way. I saw that the animosity remains and it continues to be a divisive issue. So, somebody has to take the lead here. I am making every effort that I can to help them address this, and other issues, in a Biblical, redemptive manner. But, I am running up against severe resistance as there are some key leaders who don't like it when I preach on reconciliation and loving one another. What else can I do?   I've been reading the minutes from business meetings and deacons meetings and I've discovered there is a pattern about this church. First, there will be a conflict of some sort. Then later, the pastor will leave sometime thereafter. During the interim period between pastors, there will be discussions about reconciling their differences and loving one another. In a short time, they'll call a pastor and have a revival. This pattern repeats itself time and again with this church. And, guess what? I had not even began to unpacked before they are asking me about having a revival.   I agree that we need a genuine revival so I am preaching from Scripture that show God's people His conditions for real revival and some of them don't like that, either.   This church really needs to work through a lot of issues before we can move forward. I love this church, as there are some great people here. But, there is a dark stronghold on this church that is keeping it from being the church that God intends for it to be. This is an intense spiritual battle I am in and I can't do it alone. Will you please pray for me and this church I serving as their Pastor?   Thanks! —————————————————
My brother,
I am grieved to hear this. Sadly, I know all-to-well how believers behave badly and focus their animosity towards their pastor. I will pray.
This may be a battle to remove strongholds that lasts for years. I have served in churches with similar issues. I saw many strongholds fall, nearly lost my mind as the stress level was almost unbearable. Family illness during all of this naturally adds to the challenge. Here are seven suggestions that I hope will help:
1. Stay on the "high road" – Don't let anyone provoke you to speaking or acting in a way that is not full of grace and truth. The enemy will seize upon this so be blameless.
2. Believe (really) that God will have the last word – Don't let your frustration come through in your preaching. He will vindicate you.
3. Think of how God's servants endured – The same God is your God.
4. Settle in for the long haul – It may take your entire ministry but someone has to rise above it and faithfully, consistently, lovingly hold to Christ's ideal for the Church. You may not impress friends or the denomination with numbers, but you must be faithful. The Western mindset of a "successful" pastor and church with its quick growth is not often The way God works in bringing revival to His Church.
5. Pray for God to surround you with "Mighty Men" who will hold you up in prayer – Don't try this alone. Also don't subtly begin to base your success on others' approval – becoming co-dependent. Eventually they will disapprove and it will be hard to objectively weigh their criticism. Beware of being a loner. You need to be vulnerable, but vulnerability can hurt. Nevertheless, it is necessary.
6. Be sure to focus on making and growing disciples – Not only is this the main thing and how we "seek first His Kingdom" but some of the men you help to grow in Christ could/should very well be instrumental in the future of the church.
7. Watch your health – In addition to a growing, vibrant personal relationship with Christ you need to have a healthy relationship with your wife and family. Your dear wife feels your pain so encourage and protect her. Discipline yourself to eat right and exercise. Aside from the obvious, this reduces stress and will help you think clearly. Fatigue will make a coward out of any man.
Early in my ministry many years ago, I was shocked to find that some in our church were angry at me and opposing me at every opportunity, yet they would not tell me why. I was so frustrated that I was ready to resign. I called Bob Sorrell, Adrian Rogers' former associate and told him what was going on and asked what I should do. He reminded me that God knew about the needs of the people in the church when He put me there and that He would be with me as I followed Him. Of course, He was right.
I've prayed for you.
———————————————–
Perhaps you or your church has experienced similar stress. How would you encourage this young pastor?
Is your pastor in need of encouragement? Ask God to use you to be a "partner in the ministry" and a blessing to him!
I'm sure my young friend as well as your pastor would appreciate your prayers and encouragement!
Blessings!