"If you've got a business, you didn't build that! Someone else made that happen!"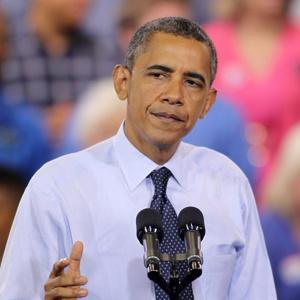 -President Barak Obama
Since our president made that statement[i] he has received a backlash of criticism. Some believe that it reveals a philosophy of dependence on others, particularly the government. We all know that we need help in life. Most have had the love, provision and guidance of their parents, relatives, teachers and friends. Regardless of the political ramifications, the controversy surrounding his words may be helpful as we think about our churches.
This came to my attention as I was studying Matthew 16:13-19 and read what Dr. Russell Moore posted on his blog, "Moore to the Point.[ii]" It occurred to me that there is a real possibility that many church leaders and members may look at the "success" of their church and say, "I/We built that!"
As a student of Biblical church growth I recognize and appreciate strategies, tools, and techniques that God has given us to be more effective in making disciples (Mt. 28:18-20). Yet, it should be obvious to all that no human strategy can build the Church.
Similarly, I appreciate leaders whom God has gifted and chosen to lead His church to multiply disciples. But no one should begin to imagine that even the greatest and godliest leaders can build the Church.
From the birth of the Church in Acts 2 and throughout the historical record of the New Testament, every time someone turns from his or her sin to become a follower of Christ and thereby a member of His Church, it is a work of God Who chooses to use His people. The same is true today.
How could it be otherwise, when the Head of the Church said,
I will build My Church!
-Jesus (Mt.16:18 NIV)
 The fact that God has invited us to join Him in His work is one of the greatest privileges of knowing Christ. Why He has chosen to entrust the enormous responsibility of proclaiming the Gospel so that others may follow Him we may never know. Still, being used by God in the building of His Church is not the same as being responsible for it!
While this may seem to be a "no-brainer" for most Christ-followers, I want to suggest to you that we may subtly, even unconsciously, begin to think that the growth of our local church is because of us.
Have a casual conversation with a church member and listen to how they describe the growth of their church. From my experience, there is a good possibility that if they are being candid you may hear them credit their pastor, music, student ministry, location or programs and strategies for their growth. By the way some church members behave one would have to believe they think they not only built their church, but own it too!
Surely, God graciously uses His people for His glory, but ultimately, if a single sinner comes to repentance and chooses to follow the Lord Jesus Christ it is because the Lord of the Church worked in His life to bring it about.
No one can come to Me unless the Father Who sent Me draw Him.
-Jesus (John 6:44 NIV)
May I be so bold as to suggest that some churches have an "identity crisis?" They don't really know who they are (or perhaps who God wants them to be!). When a body of believers, an assembly of Christ-followers allow themselves to believe and behave in a way that is not God's will for His church, you may be sure they are not the church Christ is building!
Churches who allow themselves to be overcome by a purpose other than the purpose for which the Lord founded His Church are not the Church Jesus is building.
A church may have a crowd, offerings overflowing, and happiness may abound, but if the word of God is not being taught, the Gospel is not being proclaimed, the people are not in love with Christ and passionately reaching out to those He came to save, they are not being the church Christ is building! I remember my precious friend, Ken Whitten (Senior Pastor of Idlewild Baptist Church, Tampa), pointing out that just because there is a crowd it doesn't mean there is a church.
Tragically, we look to dynamic leaders, music styles, and a myriad of other things as the key to church growth neglecting the fact that
Unless the Lord builds the house, it's builders labor in vain.
(Ps. 127:1 NIV)
We who know and follow Christ understand this. We labor as though lives are at stake because they are! But we know that unless our gracious Savior adds to the church those who need to be saved (Acts 2:47), we are wasting our time!
The bedrock of truth that the Church is founded upon was pronounced by Peter and has been echoed by every obedient Christ-follower since:
You are the Christ, the Son of the Living God!
(Mt.16:16 NIV)
It is our responsibility to proclaim the truth about Jesus. It is Christ's responsibility to build His Church.
I will build my church, and the gates of hell shall
not prevail against it.
-Jesus (Mt. 16:18 ESV)
Oh, God please use us!

---
[ii] Internet: http://www.russellmoore.com August 29, 2012, Accessed August 30, 2012. (Moore is the Dean of the School of Theology at the Southern Baptist Theological Seminary).