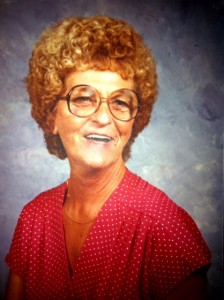 Two ministerial students from Samford University in Birmingham, Alabama, were doing summer evangelistic work in a rural area near Montgomery. One hot day they stopped their car in front of a farmhouse and proceeded up the path through a gauntlet of screaming children and barking dogs. When they knocked on the screen door, the woman of the house stopped her scrubbing over a tub and washboard, brushed back her hair, wiped perspiration from her brow, and asked them what they wanted.
"We would like to tell you how to obtain eternal life," one student answered.
The tired homemaker hesitated for a moment and then replied, "Thank you, but I don't believe I could stand it."[i]
This is a good reminder to all of us that the responsibility of a mother is one of the greatest on earth as well as one of the most exhausting. It has always been this way for mothers. Even today, the erudite professional mother or the mother living in primitive conditions daily give their all for their children.
While channel surfing recently I came across a documentary called, "Summer Pasture." It shows the lives of Locho and Yama, nomadic herders in Tibet's high grasslands.  This young couple lives in a tent with only the barest of essentials and depends upon their yaks for survival.
I would have thought there would be time for them to enjoy the solitude and beauty around them. But what I saw was a couple who stopped only to sleep and eat. At one point, Yama laments that all mothers want more time to just hold their babies, but she hardly had time because of her work.  With her little one always close by she carried out a variety of necessary duties for the survival of the family. Her only break was to nurse her little girl. Exhausted, she fell asleep while her baby fed.
Locho and Yama were living the way their ancestors had lived for thousands of years. As primitive and simple as their lives are, they are in some ways similar to the average modern family in urban America trying to survive and treasuring time together.
It has been this way from the beginning. Devoted parents, working to exhaustion in order to protect and provide for their children. While the man is typically out with "the herd" often the woman is nurturing, teaching, feeding, cleaning, disciplining, and comforting the children.
Some of my earliest memories as a child are of my mother taking me to Normandy Village Baptist Church in Jacksonville, Florida. The Bible stories, crafts, songs, and worship services there gave me an introduction to the Good News about Jesus.
Later, she worked cleaning a laundromat and managing a 7-11 store to enable her to enroll me in Trinity Christian Academy. While there, God distilled all of the lessons, songs, and verses about Jesus into one clear call for me to receive Christ as my Lord and Savior. The following years at Trinity built upon that foundation and gave me a compass during my turbulent teen years. Even during the times I was most ungodly, God used His word to warn me and remind me of His love.
God used my mother to give me the foundation to be the man I am today. Yet, this woman would have seemed to be among the most unlikely to rear an educated and somewhat influential man. You see, she knew what it was like to be verbally and physically abused as a child. Many days she would leave for school hungry after being beaten. She wasn't able to finish school and began working when she was only 15. She suffered from a speech impediment most of her life and carried the emotional pain of her childhood until the day she died.
Nevertheless, nothing would stop her from loving her son. She would have given anything to help me and all she asked for in return was my love.
When Debbie and I took our one-year-old son and were moving to Memphis so I could attend seminary and begin work on my Master's degree my mother was heartbroken. She and dad had split up and now her son was taking her daughter-in-law and grandson hundreds of miles away leaving her alone.  The day we were leaving, I was telling her "goodbye" when she asked me, "Why are you leaving me like this?"  Without thinking, I said, "Well, mom, you're the one who told me about Jesus!"  Suddenly, her whole demeanor changed. She wiped away tears and kissed me goodbye.
It was the love of my mother who taught me of the love of my Savior. It was her sacrifice that enabled me to hear about His.
"I have been reminded of your sincere faith, which first lived in your grandmother Lois and in your mother Eunice and, I am persuaded, now lives in you also."
1Timothy 1:5
Thank You Lord, for my Mom.

---
[i] Derric Johnson, Easy Doesn't Do It, (Y.E.S.S. Press, 1991), p. 217.