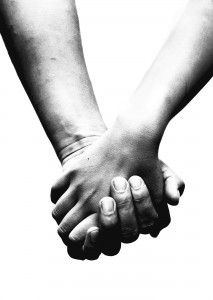 What would you do for someone you love? Anything?
What would you do to someone you love? In the case of Richard Garibay of  Ceres, California, it was torture. For a period of nine days, Garibay and a friend, Armando Osegueda, held Garibay's 18-year-old pregnant girlfriend captive while they bound, beat, burned, and threatened to kill her.
The victim's ordeal ended last week when she was able to leave the San Joaquin Valley home south of Modesto.  Her family took her to a hospital where she was treated and released.
Police arrested Garibay and with the support of a SWAT unit served a search warrant on his home. In addition to stolen items and drugs police found a 5.7 caliber handgun that is capable of piercing a bullet-proof vest.
The attack began January 27 when Garibay found a text message on his girlfriend's phone from another man.  One can only surmise his motive was jealousy.
Obviously, Garibay has a warped sense of love. His behavior reveals that whatever he feels towards his former girlfriend has no resemblance of love.
What is love? The best description of love comes from God:
"Love is patient, love is kind. It does not envy, it does not boast, it is not proud. 5 It is not rude, it is not self-seeking, it is not easily angered, it keeps no record of wrongs. 6 Love does not delight in evil but rejoices with the truth. 7 It always protects, always trusts, always hopes, always perseveres" (1 Corinthians 13:4-7).
Please note the phrase, "It does not envy."
I am grateful to say that in thirty years of marriage my wife and I have never struggled with jealousy. The reason? We trust one another completely. Neither of us has ever given the other a reason not to trust one another.
However, if I found that my girl was giving inappropriate attention to another man – attention that should be reserved for her husband – I can promise you that I would be jealous. I'm sure she would feel the same way if another woman were allowed to have the love that must be only hers.
Unfounded jealousy may be an indicator of insecurity, possessiveness, codependence and a host of sinful attitudes. A relationship that is founded on mutual love must also include mutual trust.
The subject of love and jealousy is so relevant and has so many important lessons I would like to explore it more in my next post: Recognizing and Responding to Jealousy and I want to answer the question, "Can Jealousy Ever Be Healthy?"
On this day that so many celebrate love it would be wise to compare our "love" with the definition God provided in 1 Corinthians (see above). I have discovered from personal experience that when true love – God's kind of love – is the standard, a relationship can reach a depth of intimacy previously unknown and impossible otherwise.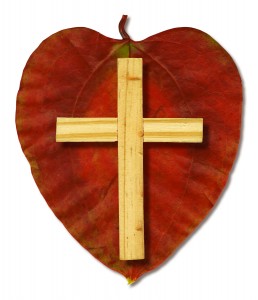 To know this kind of love as a couple, one must personally experience this kind of love. Take some time to think about how much God loves you. Accept His great love by responding to Him in surrender. Love Him enough to trust Him. And ask Him to teach you how to love like He loves.
"For God so loved the world that he gave his one and only Son, that whoever believes in him shall not perish but have eternal life."
–Jesus (John 3:16 NIV)
 With love,